Welcome to the Polybag.com.hk Ltd., where you can find on the packaging needs and services. We have wide range of plastic bag, paper bag, 100% recycled bags, laminated pouches, reusable bag, grocery bags, gift bag, shopping bags and tote bags etc. We can solve your packaging problems. We have ability to provide you with the most competitive price and service. We are sure to make you satisfied.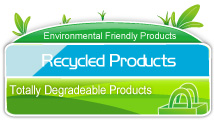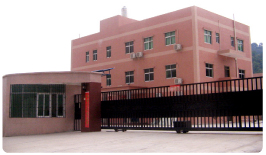 Polybag.com.hk Limited attention on social responsibility and teamwork. We bear for the environmental, social, staff and partners responsibility. Attention to the health of each employee and wages and other issues, such as workplace security and social security... We chose the common concept of partners, from sourcing of qualified suppliers, raw materials, paints to ensure the quality of materials that meet the safety standards. All of our materials and products 100% clean and recyclable. We implement the policies of green production models, improve production efficiency and reduce losses. We mainly produce green packaging products using recycled raw materials and bio-additives to make new bags. Products included poly bags, HDPE carrier bags, MDPE rope handle bags, LLDPE shopping bags, PP non-woven bags, PO T-shirt bags, PP gift bags, CPE drawstring bag, PPE packaging bags, recycle bag, polythylene bags, PO newspaper bags, garbage bags, degradable bag, promotional bags and others. Recycled bag can contains 25%-100% post-consumer recycled raw materials. Using EPI degradable additives which increase the degradation period from 6-18 months. Degrade into the nature of water and carbon dioxide.


Based on your design and requirements, to customise OEM or ODM service on wide range of plastic glocery bags, paper gift bags, non-woven bags, canvas tote bags, cooler bag, polybag and biodegradable bag. Whether you need a simple or a memorable bags for your retail, online business marketing or upcoming trade exhibitions. Whether you have only a small quantity or bags in bulk requirement. We give you the one stop service with production, printing, monitoring, storage and shipping. The fastest production leadtime can be within 7 days for 100,000 plastic shopping bags order.


Who is the most environmental friendly?

The degradable plastic additives allow the bags to properly degrade depending on level of additives. These great lines of bags are also durable, leak-resistant, and full of great features.

Check it out!